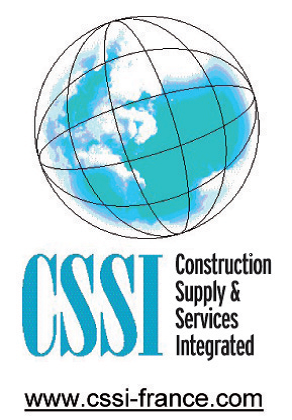 G.E.I.S is a sister company of C.S.S.I (Construction Supply & Services Integrated), a multinational French Group, whose mission is to deliver Engineering, Procurement, Construction and Commissioning (EPCC) services for Oil & Gas projects, industrial construction and temporary & permanent residential camps in harsh environments.
C.S.S.I, which was created in 1998, mainly operates in Africa and in the Middle East.
C.S.S.I clients' base includes Engineering companies, Oil & Gas operators and contractors, etc.
Building on the extensive experience of C.S.S.I and its partners - international market leaders – G.E.I.S brings to the North Africa and Middle-East markets field-proven Renewable Energy solutions for their new or existing construction projects.